Team TaylorMade's Dustin Johnson collects his 22nd PGA TOUR win and jumps to No.1 in the FedEx Cup standings
Carlsbad, Calif. (August 23, 2020) - Dustin Johnson adds another win in 2020 with an eleven shot victory at TPC Boston - the first event in the FedEx Cup playoffs. On the back of a T2 at the PGA Championship, Dustin fired four rounds in the 60's (67-60-64-63) , including recording his lowest career round of 60 on Friday.
Dustin recently added a SIM Max 7 wood (21°) to his bag to complement his SIM Max 3 wood (15°) and will alternate between the 7 wood, a SIM Max 5 wood (18°) and his SIM Max Rescue 3 (18.°) depending on the course.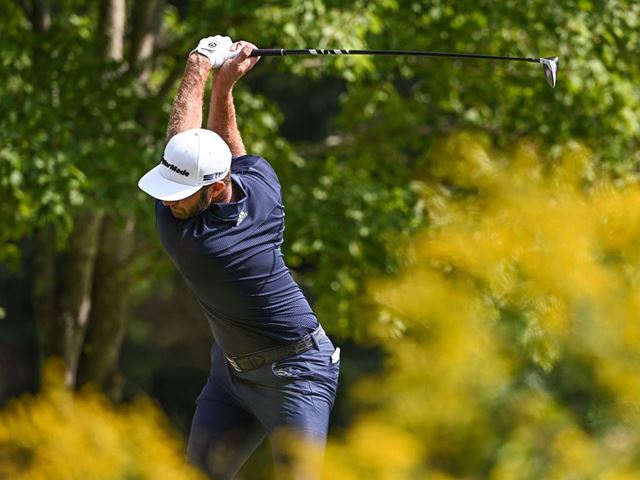 © Getty Images
As well as sitting atop the FedEx Cup rankings, DJ also jumped back to world no.1 again in the OWGR and now has 93 combined weeks spent at no.1, placing him all-time 5th just behind Sir Nick Faldo (97).
NEED TO KNOW
Recorded his lowest ever score on the PGA TOUR in R2 with a 60
Shoots his lowest ever four round score to par since turning professional
Becomes the new world number 1 (OWGR)
Has now surpassed Tiger Woods with the most number of PGA TOUR wins (22) since 2008
His eleven shot victory is the largest margin on the PGA TOUR since 2006
DJ's last 3 round total of 187 (60-64-63) at The Northern Trust
Now has 93 total weeks spent at world number 1 and is just 5 weeks behind surpassing Sir Nick Faldo (97)
In R4, DJ hit 86% of fairways and 100% of GIR
This is the third week in a row that the SIM driver has won on the PGA TOUR
SIM drivers have now won 50% (6 wins) on the PGA TOUR events since the season re-start in June
DUSTIN JOHNSON WITB
SIM 10.5° driver
SIM Max 15.0° fairway
SIM Max 21.0 fairway
P730 3-PW irons
MG 52° and 60° wedges
Spider Tour IB Limited
TP5X ball #1
For more information please contact the TaylorMade Media Team below.