CARLSBAD, Calif. (June 10, 2021) – TaylorMade Golf Company, an industry leader in innovation and performance, today announces the signing of John Pak – adding to an already impressive roster of PGA TOUR talent.
Pak, 22, is scheduled to make his professional debut at this week's Palmetto Championship at Congaree, with a second invite confirmed for the Travelers Championship. After claiming the top spot on the PGA TOUR University rankings, he will receive immediate membership onto the Korn Ferry Tour.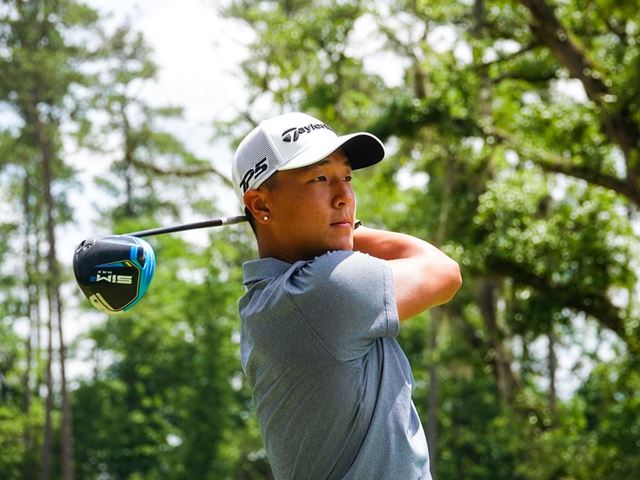 © PGA TOUR / Getty Images
Pak enters the pros as one of the most celebrated collegiate players in recent history, coming off a clean sweep of the three most prestigious awards in college golf. He won the 2021 Jack Nicklaus Award for the national college player of the year, the 2021 Fred Haskins Award for the outstanding collegiate golfer as voted on by players, coaches and media, as well as the 2021 Ben Hogan Award Presented by PNC Bank, recognizing the most outstanding male amateur and college golfer of the year.
In addition, Pak was named to the Walker Cup in 2019 and 2021, as well as the Palmer Cup team in 2020. He was the low amateur at the 2020 U.S. Open.
To this stage, his career has been a model of consistency, evidenced by his eight college wins and finishing in the top spot among the PGA TOUR University rankings. The points-based system rewards players for collegiate and Tour performances. He topped the list by nearly 200 points with only a single Tour start, which is a testament to his ability to perform week after week.
He has been one of Division I golf's most accurate drivers and possesses strong ball striking skills, a combination that led to a scoring average of 69.76 his senior year.
I wouldn't be shocked if John was a top 10 ball-striker after his first full season on Tour; that's the type of game he has. The accuracy, his ability to repeat his swing and how solid he hits it, we're excited to add him to the team. Beyond the course, he has a great personality and is genuine to his core. He's the kind of person that everyone wants to be around. He's a perfect fit for the culture of Team TaylorMade.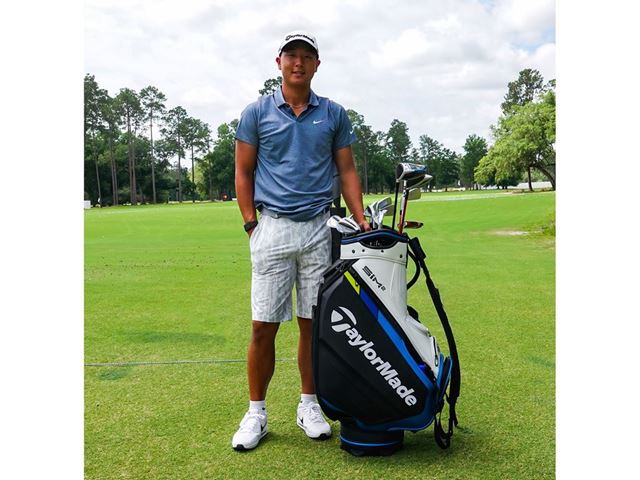 © PGA TOUR / Getty Images
The native of Scotch Plains, New Jersey, now resides in Orlando after graduating from Florida State University, where he majored in Social Science, was a four-time All American and the 2021 ACC Player of the Year.
I've had TaylorMade equipment in my bag for a long time, and to now officially be a member of Team TaylorMade as I start my professional career is an amazing feeling. I have loved every minute of my time as a Seminole and am very grateful to my coaches, teammates, and the whole Florida State community for helping me reach this moment, but now I can't wait to get started. I chose TaylorMade because I know their commitment to performance and people is second to none. I'm looking forward to being on the team for years to come.
Here's a current look at his bag:
SIM2 9.0° driver
SIM2 Max 15° fairway
Tour Preferred UDI 19.0°
P•7MC Irons (3-9)
Milled Grind 2 wedges 48°, 50°, 54° and 58°
Spider X putter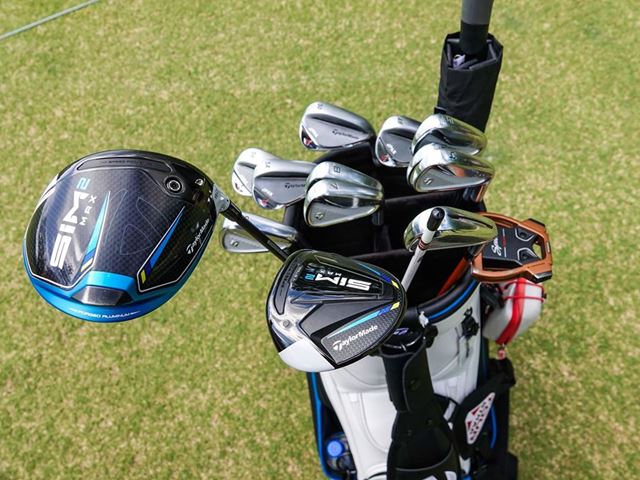 © PGA TOUR / Getty Images