CARLSBAD, Calif. (March 27, 2022) – In just his 16th PGA TOUR start, Team TaylorMade's Chad Ramey notched his first career TOUR win at the Corales Puntacana Championship going 70-65-69-67 (17-under 271) to win the title. With his Stealth Plus 10.5° driver, Spider GT Notchback putter and TP5x golf ball, Ramey went 4-under on the final 6 holes with birdies on holes 13-16 and two clutch pars to close it out.
The 29-year old Ramey earned a 2-year exemption on the TOUR and a spot in the 2022 PGA Championship with his win, which came off of making two key equipment adjustments at the top and bottom of his bag the week prior at the Valspar Championship.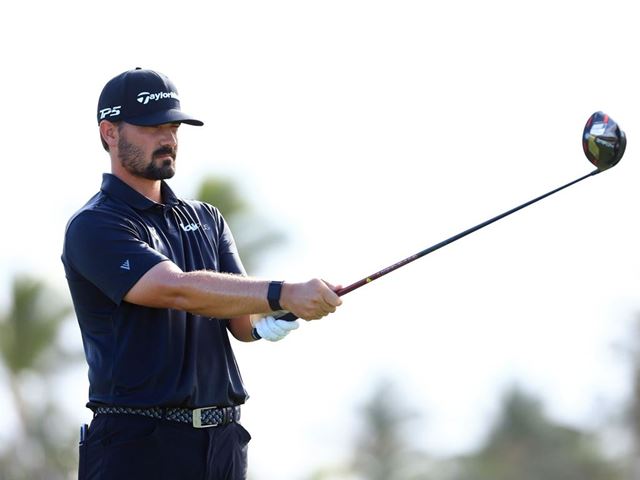 © Getty Images
Ramey worked with TaylorMade Tour Reps at Innisbrook to get the right shaft profile on his Stealth Plus 10.5° driver in order to obtain more control with shot shaping and more distance. Through testing during practice rounds, TaylorMade reps and Ramey identified the softer profile of the Project X HZRDUS Smoke Red RDX 70-gram shaft as a shaft that would give Ramey the ability to hit the types shots he wanted off the tee, while also seeing important gains in distance.
"With Chad's previous set-up when he hit a shot that started left it didn't come back and stayed left, so we looked into making some adjustments to his set up that would allow him to shape the ball in ways that he wanted to and gain distance. We identified the Project X HZRDUS Smoke Red RDX shaft as a shaft with a softer profile compared to his previous shaft and tested both 60g and 70g shafts. The combination of the 70g shaft and adjusting the sliding weight slightly more towards neutral brought his ball speed up from 168 MPH to 170 MPH resulting in an extra 8-9 yards of carry."
The change in shaft and weight position of his Stealth Plus paid off in Puntacana as Ramey hit 12-of-14 fairways in the final round (5th best in the field).
Another adjustment Ramey made at Valspar was with his flat stick. After a suggestion from TaylorMade Korn Ferry Tour Rep Nick Springer, who Ramey worked with closely during his time on the KFT, Ramey began testing the Spider GT Notchback. The team in the TaylorMade Putter Lab at Carlsbad Headquarters worked diligently to match Ramey's unique spec into the Notchback model.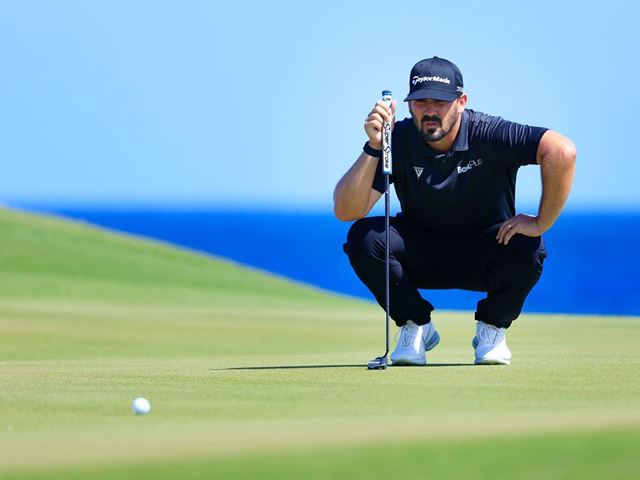 © Getty Images
During this process Ramey remembered a fitting that took place at The Kingdom, TaylorMade's testing facility, where he was fit into the No. 3 hosel. Recalling that feel and fit, Ramey asked for the hosel to be put onto the Notchback being built for him and as the saying goes…the rest was history. Ramey canned four straight birdie putts on the back nine of his win in Puntacana, proving the switch to be integral to his first career PGA TOUR win.
"With 86g dual-tungsten weights on the heel and toe, Spider GT Notchback has premier stability, forgiveness and distance control and those benefits were seen by Chad in testing. Having previously used a blade, the characteristics of the Notchback mid-size mallet made the adjustment easy in terms of feel, which was improved even more with the new Pure Roll ² insert in GT Notchback."
CHAD RAMEY PUTTER SPEC
Spider GT Notchback

No. 3 Hosel

67° Lie Angle/2° Loft

SuperStroke Mid Slim 2.0 Grip

50g Counterbalance
CHAD RAMEY WITB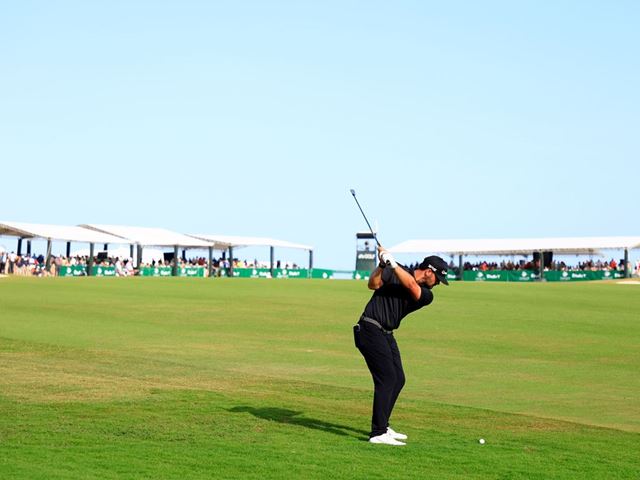 © Getty Images
Stealth Plus; 10.5°

SIM2; 15.0°

SIM2 Max Rescue; 19.0°

P·7MC; 3-PW

Milled Grind 3; 52°, 58°

Spider GT Notchback

TP5x