Basingstoke, HANTS (March, 25 2021) – Following a stellar amateur career, Harry Ellis officially joins Team TaylorMade as he begins the next phase of his career.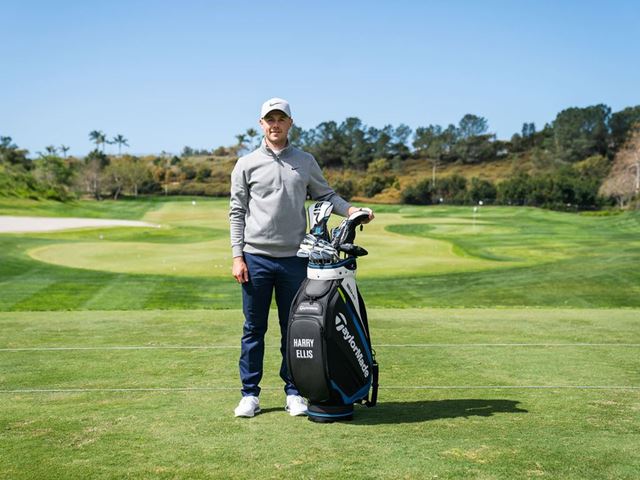 Ellis joins Team TaylorMade and will continue to play 14 TaylorMade clubs and ball, including the company's new SIM2 driver and fairway woods, P•700 series irons, Milled Grind 2 wedges, Spider EX putter and 2021 TP5x golf ball.
In 2012, at the age of 16, Harry became the youngest winner of The English Amateur, beating the previous record held by Nick Faldo. Harry then moved stateside in 2014 to study at Florida State University where he claimed two college victories and was named an Honourable Mention All-American in 2017.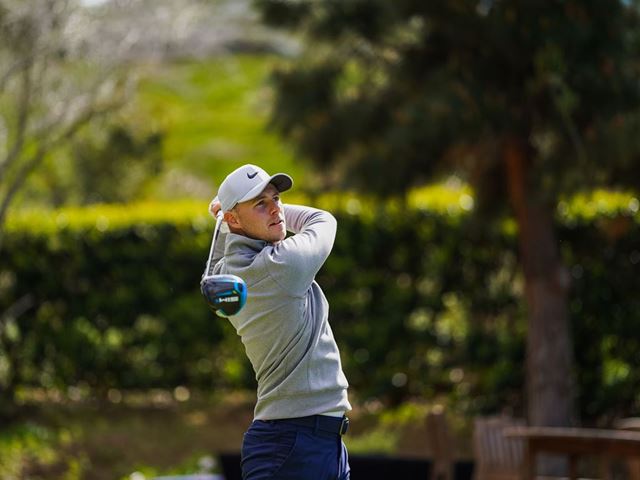 That same year, Ellis completed a stunning comeback winning four of the final match play holes in The British Amateur Championship to force a sudden-death playoff, which he won on the second hole. As a result of the win, he becomes just the third player to win both The English Amateur and The Amateur Championship. The win gained him entry to the 2017 Open Championship, the 2018 Masters Tournament, the 2018 Memorial Tournament, and the 2018 U.S. Open.
Given the incredible level of support I have received from TaylorMade during my career, it was a very easy decision for me to sign with TaylorMade. Not only do I believe their equipment is the best, but the level of service is world-class. The team have always gone above and beyond and played a massive part in my career to date, I am really excited to officially join Team TaylorMade.
TaylorMade has been with Harry every step of the way during his amateur career, with Ellis winning four times as an amateur. Following the 2018 U.S. Open, Ellis turned professional on the Challenge Tour. His first professional win came in impressive style at the 2020 Memorial Olivier Barras, where Harry shot a second round 59 on route to a dominant nine-shot victory. The victory guarantees him automatic entry into the 2021 Omega European Masters.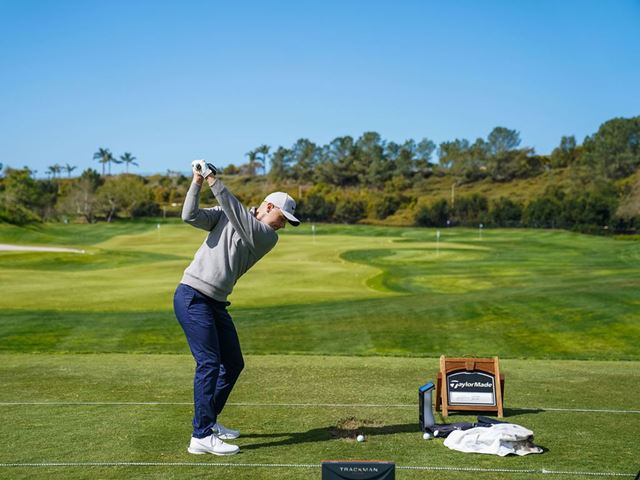 At TaylorMade, we work extremely hard on our strategy to find the right athletes, athletes who are never done improving and have goals to be the best. Harry is very comfortable working as hard as he needs to be great, a superb golfer already, and an incredible person. TaylorMade is very proud to complete the signing of Harry, and he is everything we stand for. In testimony to our best in class equipment support and development systems, Harry has played TaylorMade exclusively for a long time and looking at the successes to date, it is a partnership that already has a good track record. I want to take this opportunity to thank Harry and the first-class team around him for working so closely with TaylorMade Golf ensuring that we will play a vital role in his future development. TaylorMade has 14 clubs and a golf ball that excites elite golfers at the highest level to look nowhere else in any category by choosing TaylorMade exclusively.
HARRY ELLIS WITB
SIM2 9.0 driver
SIM2 Max 15.0 fairway
SIM2 19.0 rescue
P7MB 4-PW irons
MG2 52 wedge
MG2 TW 56 & 60 wedges
Spider EX putter
2021 TP5x