Michelle Penney selected as a MyJourney Golf mentor to inspire a generation around their educational and career pathways in golf
CARLSBAD, Calif. (Feb. 10, 2023) – TaylorMade Golf announced today that Michelle Penney from the Stealth design team will serve as the lead "Design Engineer Mentor" on the MyJourney Golf career platform. MyJourney Golf is the mentorship platform for Make Golf Your Career, an industry-wide collaboration to advance diversity, equity and inclusion across all aspects of golf.
MyJourney Golf is a highly scalable career mentorship experience that enables students, players, and parents to test drive and explore the Top 100 Career Journeys in Golf on their mobile phone. Companies select one or more of their staff from all backgrounds to become a MyJourney Golf mentor,  which enables them to mentor and inspire tens of thousands of individuals to pursue golf's opportunities. MyJourney Golf is a mobile app that is free to all and is being launched as part of Make Your Golf Career, which features a robust jobs portal and new workplace inclusion toolkit.      
TaylorMade is honored to support Make Golf Your Thing/Career and the MyJourney Golf career program. Golf is a dynamic, $84 billion industry that provides some of the most fulfilling career opportunities in the world. By enabling each individual to test drive and experience their personal career journey in golf, it opens the door for the next generation to discover their passion.
Behind most successful people is a mentor who provided guidance and advice throughout their career. PGA Professionals treasure their role as mentors, as they lead the way for the next generation. The goal of Make Golf Your Career's MyJourney Golf program is to provide a mentor to everyone, so they can test drive their future in the industry.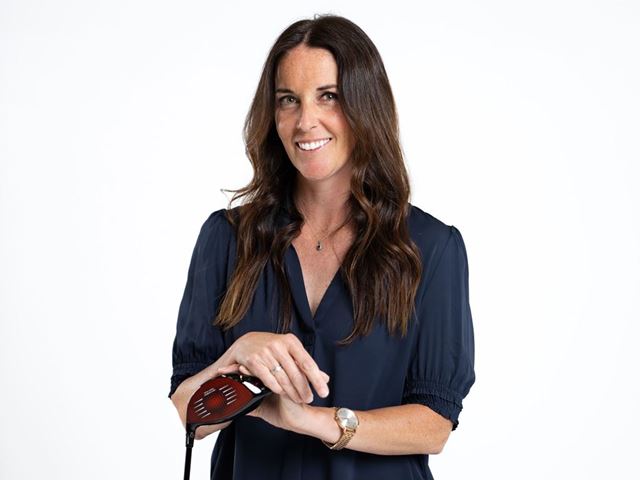 Golf offers some of the most exciting STEM careers in the world. The industry now represents thousands of exciting careers from sustainability to agronomy, radar tracking, data science, club management and designing clubs with material sciences like I do. It's an exciting professional pathway, and I am excited to share my journey as a design engineer with the world.
Companies and organizations can learn more by emailing Hayden Rodriguez, Director, MyJourney Golf.  Hayden@myjourney.golf
About Make Golf Your Thing 
Make Golf Your Thing is a collaborative effort that reflects the industry's commitment to making the sport more diverse, equitable and inclusive. This multi-faceted, multi-year movement intentionally works to invite more people to golf from all backgrounds, identities and abilities, whether you are playing, building a career or doing business with the industry. To learn more, visit www.MakeGolfYourThing.org.
About MyJourney Golf 
MyJourney Golf is a custom, scalable mentorship program for the golf industry. It's the actionable and digital career platform that is part of our industry's Make Golf Your Thing initiative. MyJourney enables millions of people from teens through twenties to experience - and emulate - the journey of leaders from the world's top golf organizations and companies.
About TaylorMade Golf
Headquartered in Carlsbad, California, TaylorMade Golf is a leading manufacturer of high-performance golf equipment, golf balls, accessories. TaylorMade has a history of innovative industry-leading products such as the groundbreaking Stealth 2 Carbonwood™ Drivers, TP5/TP5x Golf Balls and P·Series irons. A major force across the world's professional tours, TaylorMade has an unrivaled athlete portfolio that includes Tiger Woods, Rory McIlroy, Scottie Scheffler, Collin Morikawa, Nelly Korda, Brooke Henderson, Tommy Fleetwood, Dustin Johnson, Rickie Fowler, Charley Hull and more.