CARLSBAD, Calif. (Mar. 31, 2023) – TaylorMade Golf Company, a leading golf performance equipment brand, has announced the signing of collegiate star Amari Avery and officially welcomes her to Team TaylorMade. Avery is currently competing in the Augusta National Women's Amateur with Stealth 2 Plus driver and TP5x golf ball in the bag. 
Avery, a sophomore at USC, entered her 2022-23 season ranked No. 6 in the World Amateur Golf Rankings and currently sits in the 9th position. She had an impressive freshman year, winning three tournaments and being named a WGCA and Golfweek All-American first team selection, as well as a 2022 All-Pac-12 first team pick. Avery was also a finalist for the 2022 ANNIKA Award and WGCA Player of the Year and Freshman of the Year.
Avery's impressive resume includes playing on some of the game's biggest stages, such as the 2021, 2022 and 2023 Augusta National Women's Amateurs. After finishing T4 last year, she returns to take on Augusta once again this week. In addition, she also competed in the 2021 Women's U.S. Open at The Olympic Club. Her amateur career is also highlighted by medalist honors at the 2019 California Women's Amateur, a 3-0 record playing for the 2021 U.S. Junior Solheim Cup team and playing in the 2021 LPGA Founder's Cup.
Amari is one of the brightest young stars in golf, and we are excited to support her as she continues to make her mark on the game. We are committed to helping athletes like Amari achieve their goals, and we look forward to partnering with her as she takes the next steps in her career.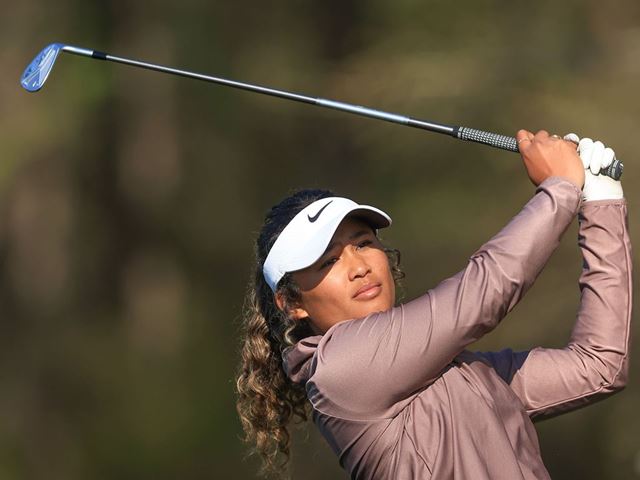 Avery, a communications major, started golf lessons at the age of four and was one of eight junior golfers featured in the 2013 Netflix documentary "The Short Game." Her younger sister, Alona, is also a competitive amateur golfer.
I am honored to be joining the TaylorMade family. As a golfer, TaylorMade is a brand that I have always admired, and I am excited to use their equipment to help me continue to improve my game. I am also grateful for the opportunity to be one of the first collegiate golfers to sign an NIL deal with TaylorMade, and I hope to set an example for others as we navigate this new landscape.
Avery is one of five collegiate athletes to officially join Team TaylorMade including Michael Thorbjornsen, Austin Greaser and Karl Vilips.
Her deal with TaylorMade Golf will include the use of 14 clubs and golf ball during competition.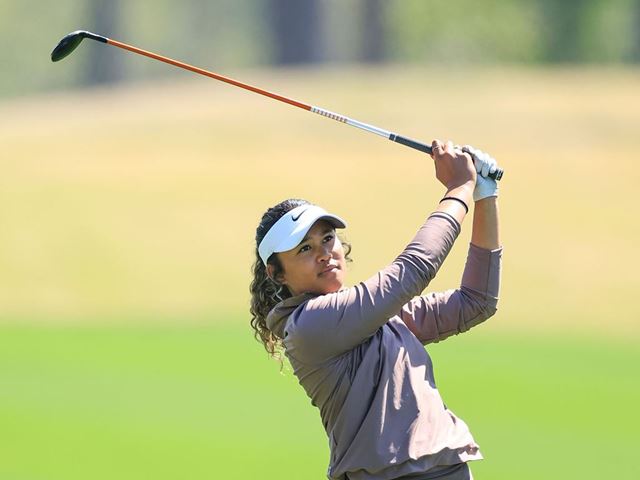 Amari Avery WITB
Stealth 2 Plus 8.0° Driver

Stealth 2 Plus 15.0° 3-wood

Stealth 2 19.0° 3-Rescue

Stealth 2 22.0° 4-Rescue

P·770 4-6 iron

P·7MC 7-PW

Milled Grind 3 50°, 54° & 58°

Spider GT Black Short Slant

TP5x Golf Ball
I've spent a lot of time working with Amari over the last 12-plus months, and it's been an incredible journey. This time last year, she had no TaylorMade clubs in the bag and used a different golf ball. Straightaway, she picked up two MPH ball speed with the switch to TP5x. She's an elite ball striker and it's been fun to have a front-row seat to her performance gains throughout the bag. From my perspective, Amari is a generational talent and there are no limits to what the future holds. When you start adding up all the tangibles and intangibles – distance, speed, the swagger she plays with and her personality – she is a perfect ambassador of Team TaylorMade.