CARLSBAD, Calif. (June 30, 2022) - Kith and TaylorMade have partnered to unveil an extensive collection of apparel, accessories and golf equipment. This marks TaylorMade's first installment of the partnership with Kith, which stands as the cornerstone for a spectrum of performance products that includes Kith branded TaylorMade drivers, irons, wedges, putters, golf balls, apparel and accessories.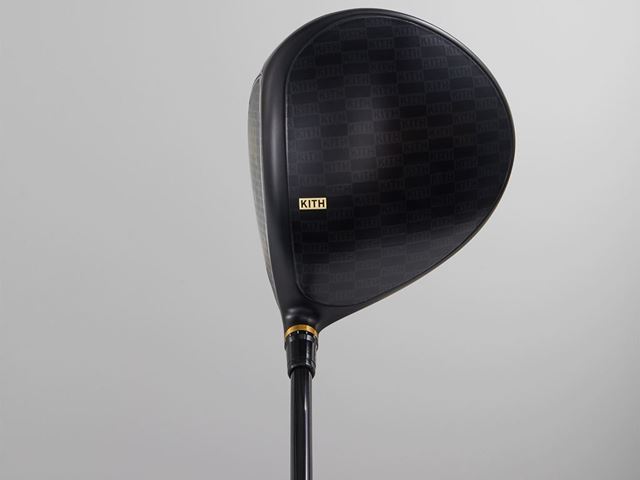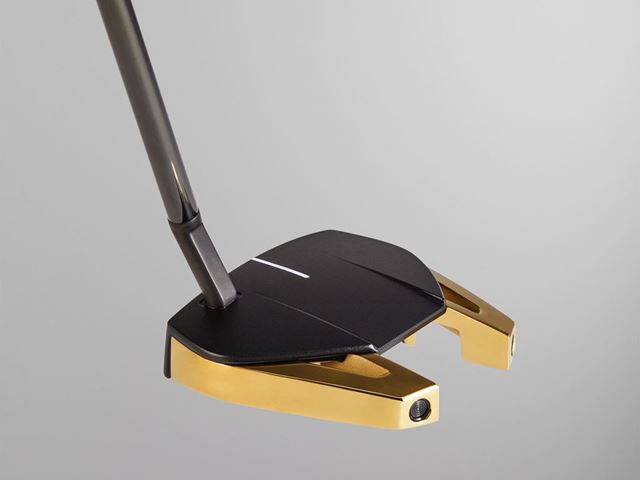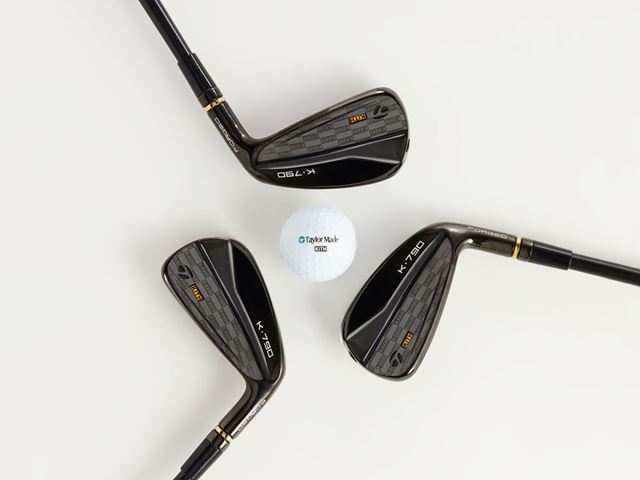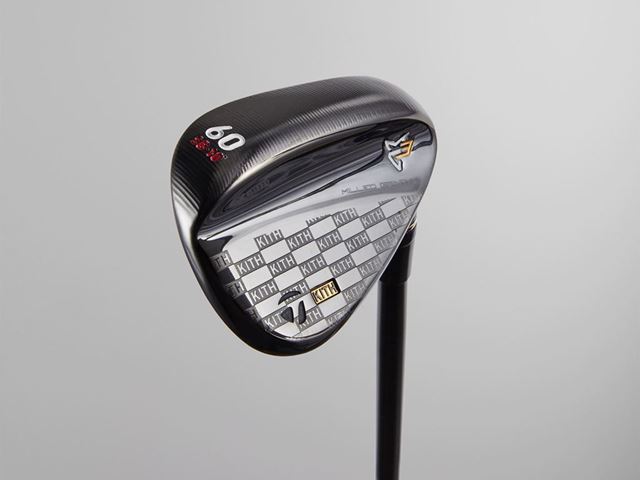 Kith and TaylorMade Golf debut the first-of-its-kind Kith Stealth Plus Carbonwood driver, a collaborative masterpiece inspired by TaylorMade's unmatched innovation interpreted through the creative lens of Kith. Powered by advanced technology that is the result of 20-plus years of engineering, the Kith Stealth Plus Carbonwood driver with 60X Carbon Twist Face™, comes in an elegant black and gold color palette.
The driver features a matte paint with the Kith monogram crown design, gold hardware, a special Fujikura Ventus Red 5S shaft in black and gold and special edition Lamkin Rel 3Gen grip. It is offered in 9.0° and 10.5° lofts (RH only). 
Also included in the golf equipment assortment is the limited-edition Kith for TaylorMade K·790 irons, Milled Grind 3 Wedges, Spider GT Putter and TP Soto Putter. A range of golf accessories are also available including: TP5 golf balls, gloves, tees, hat clip ball markers, cart towels and TaylorMade FlexTech™ golf bags.
"The products we partnered with Kith to create are a result of the meshing of technological innovation and visual artistry to intersect style and performance in the game of golf. The Kith team has an iconic design eye that collectively inspired us to create something unique for both Kith and TaylorMade consumers, many of whom are loyal to both of our brands. We've always been attracted to partnerships that allow us to reimagine what a golfer plays, wears and relies on and our relationship with Kith was born from a shared passion for the game of golf."
The apparel assortment utilizes a range of outerwear, such as the Kith for TaylorMade Wool Varsity Jacket, a water-resistant nylon Kith for TaylorMade The 19th Jackets, stretch cotton twill Kith for TaylorMade Eagle Coaches Jackets, and the water-resistant nylon Kith for TaylorMade Birdie Windshirts. Additionally, the new Kith x TaylorMade Williams III Hoodies are offered in an earth-tone "Canvas" and black "Stadium" color, made with 400 GSM cotton fleece and embroidered with a co-branded logo on the chest.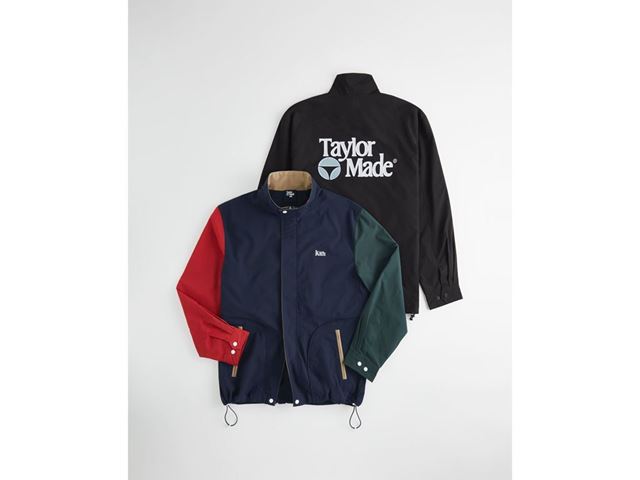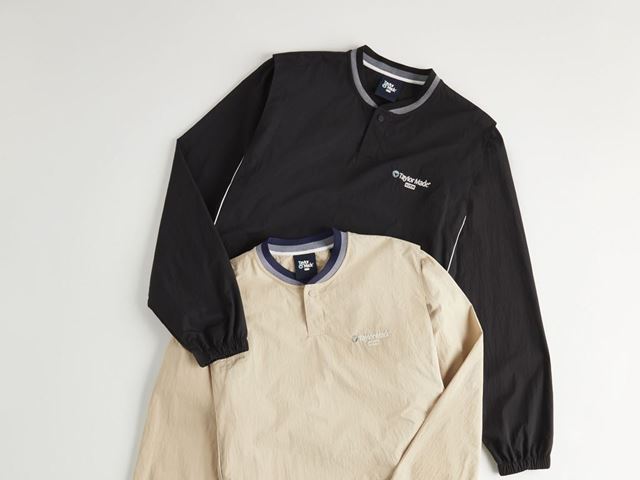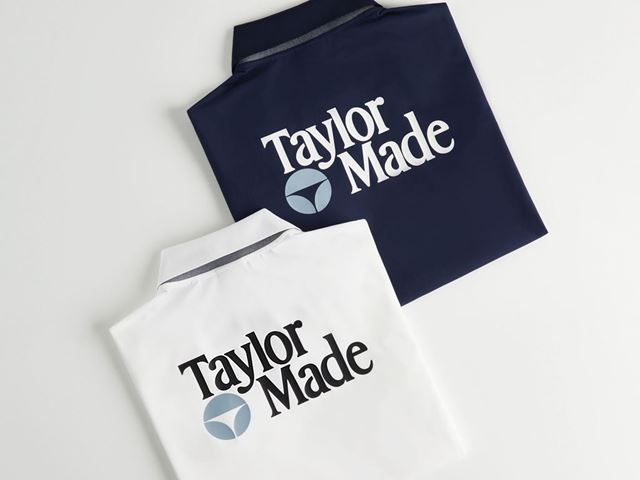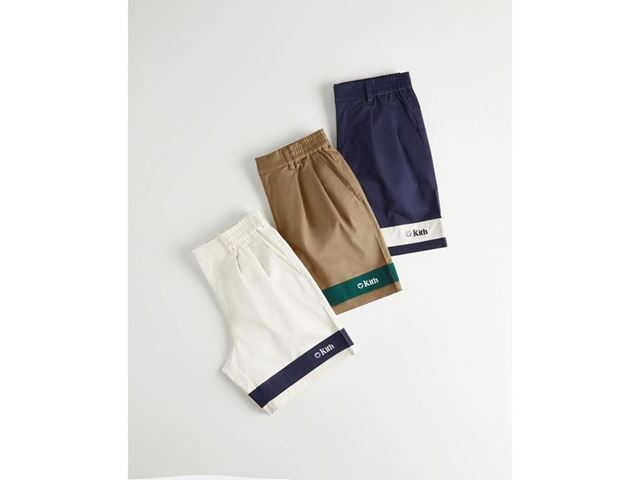 More traditional golf styles like the Kith for TaylorMade Bogie Vest and the Kith for TaylorMade Turn Polo are also reinterpreted through custom tones and adorned with co-branded design elements. Other styles include a range of the Kith for TaylorMade Fairway Shorts made with a water-resistant nylon fabric and the stretch cotton twill Kith for TaylorMade Scramble Shorts, offered in a variety of colors and patterns. The collection also includes 3 Kith for TaylorMade Crew Socks available in black, white, and "Fairway" green.
"The level of investment from both sides was so deep that we introduced the Kith team to our Stealth products over a year before they were launched to properly blend our visions together. In that process, we saw Kith's commitment to the authenticity and personality of our brand -- they were intense in their appreciation for the performance of our products, while still being able to add their visual touch. When it came to apparel and accessories, we were excited to give Kith the freedom to stretch our brand into a new landscape of fashion. Together, we cohesively designed almost every aspect and brought to life an aesthetic to our products that elevates the reach of both Kith and TaylorMade."
SPECIFICATIONS, PRICING & AVAILABILITY
Kith for TaylorMade products release Friday, July 1st at all Kith shops, 11AM EST on Kith.com & 11AM CET on EU.Kith.com.
Kith for TaylorMade Stealth Plus Carbonwood Driver (offered in 9.0° and 10.5° lofts): 
Powered by 60X Carbon Twist Face, the custom Stealth Plus driver is designed in an elegant black and gold color palette and features the Kith monogram in a matte finish, a Kith classic logo alignment aid, branded Ventus Fujikura shaft and branded Lamkin grip. A moveable weight along the sole facilitates the shape and trajectory of the shot, while an asymmetric inertia generator delivers an attention-grabbing shape that allows the head to cut through the air for fast swing speeds. The Stealth Plus driver arrives in 9.0° and 10.5° lofts.
Price: $650
Kith for TaylorMade K·790 Irons (Full Set):
Featuring advanced technology such as SpeedFoam™ Air, the custom K·790 irons offer a lighter feel while delivering a fast, flexible face and intelligent sweet spot to naturally capture more shots and deliver performance where golfers need it. The set of 7 irons (4 - PW) features Kith monogram laser-etching at head finish, a True Temper Dynamic Gold 105 Black Tour Issue S300 Shaft with tonal monogram details and a Kith branded Lamkin Rel 3Gen grip.
Price: $1500
Kith for TaylorMade Milled Grind 3 Wedge (offered in 56° and 60° lofts):
Rooted in performance and artisanship, the Milled Grind 3 Wedge features a Kith monogram laser-etching at head finish, a custom Dynamic Gold shaft with Kith issue lettering, gold detailing on the hosel and a black and gold Lamkin grip with Kith branding. MG3's Raised Micro-Ribs fuel performance for added precision on challenging feel shots around the green. The Milled Grind 3 Wedge is offered in Right Hand 56° and 60° lofts.
Price: $150
Kith for TaylorMade Spider GT Putter:
Crafted with a high stability construction, the golden-winged Spider GT putter delivers extreme perimeter weighting for enhanced forgiveness and a consistent roll shot after shot. Streamlined gold accents accentuate the wings, back badge, Stepless shaft and custom Kith logo-detailed SuperStroke grip.
Price: $350
Kith for TaylorMade TP Soto Putter:
Revered for its minimalistic blade shape, the Soto design is engineered for the golfer with a free-flowing putting motion. Our custom rendition is made with premium aesthetics, including a black and gold color palette with a matte finish, a custom TP molded plate in black and gold, a gold alignment aid and a 2011 custom heel stamp to commemorate Kith's founding year.
For additional pricing and product information, go to Kith.com.