BASINGSTOKE, Hants. (June 4, 2023) – Tom McKibbin held off a crowded leaderboard, and a couple of home favourites at the Porsche European Open to secure his first career DP World Tour victory with Stealth 2 fairways and TP5x golf ball in the bag.
Tom finished with a final round of 70 to finish nine under par, and was the only athlete to shoot all four rounds under par with rounds of 72-69-72-70. On the 18th hole, McKibbin found the green from 203 yards out of the semi-rough, leaving a comfortable two-putt with his TP Bandon putter and TP5x golf ball to claim a two-stroke victory.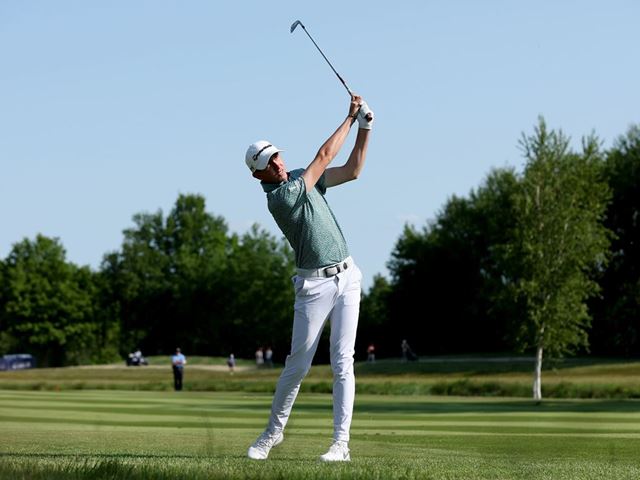 Tom switched into a brand new TP Bandon putter this week, looking for some inspiration on the greens. He had half an eye on a putter change and noticed a putter on the tour truck that had actually been built for another Team TaylorMade athlete which caught his eye. Tom gave it a quick test and got to work with it on the putting green with TaylorMade Tour Technician, Alex Marine. Alex did a quick loft and lie and check, and with the putter equipped with a KBS graphite shaft, Tom was super comfortable with it right away. A graphite shaft can help with pace putting as it's slightly softer in the tip, and the rest is history.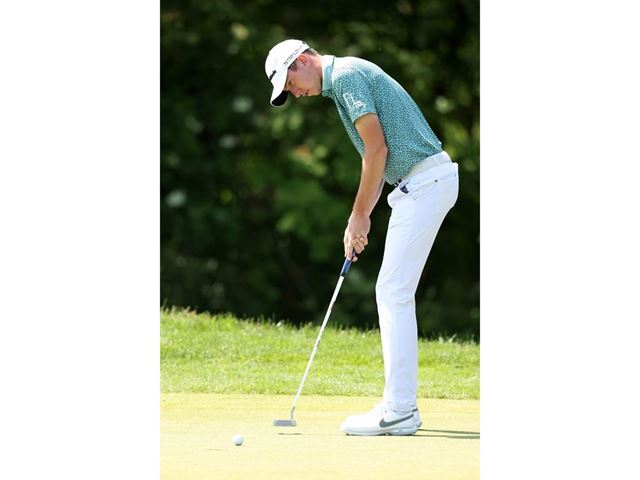 This was only McKibbin's 26th start on the DP World Tour after graduating from the European Challenge Tour, and he becomes the youngest Irish golfer to win on DP World Tour since fellow Team TaylorMade athlete (and Holywood, Northern Ireland), Rory McIlroy in 2009.
Tom McKibbin Need to Know
Tom put a new TP Bandon putter in the bag this week, equipped with a KBS graphite shaft to help with his pace control

He was the only athlete to shoot all four rounds under par (72-69-72-70)

Using his Stealth 2 fairway woods he led the field in greens hit under regulation with an average of two per round

Tom's all-round game was on point all week, where he had the least amount of bogeys all week (eight)

This was only his 26

th

DP World Tour start and he becomes the youngest Irish golfer to win on DP World Tour since fellow Team TaylorMade athlete (and Holywood, Northern Ireland), Rory McIlroy in 2009.

He's projected to jump close to World #150 in the Official World Golf Rankings and #33 in the Ryder Cup Europe points list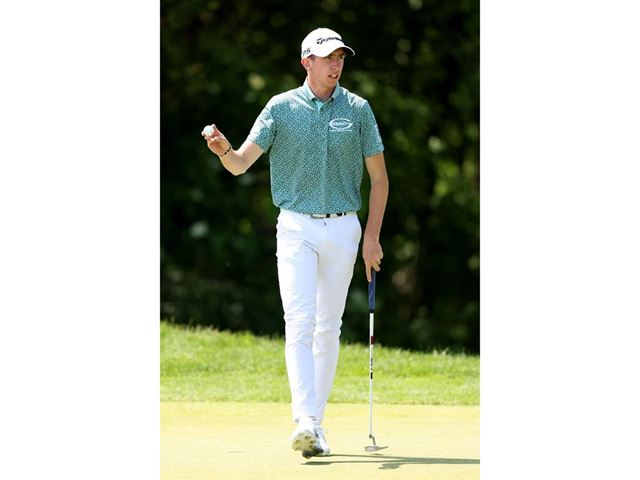 Tom McKibbin WITB
Stealth Plus 9.0 driver

Stealth 2 15.0 3-wood

Stealth 2 21.0 7-wood

P760 4 iron

P7MC 5-6 iron

P7MB 7-9 iron

MG3 46* wedge

TP Bandon putter

TP5x golf ball